Custom Embroidery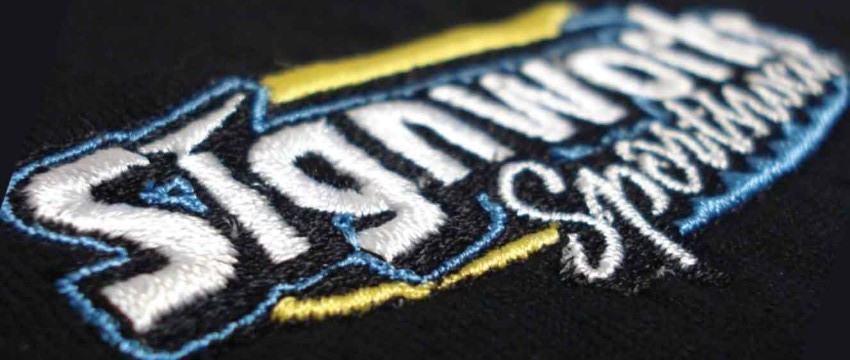 We offer all inclusive pricing - no set up fees, no worries... we take care of everything!
Without question, Custom Embroidery is an art form far removed from just sewing. This process involves great design, digitizing software, and the best embroidery machines in the industry. Luckily, we offer all three! For your next project which calls for an embroidered shirt, polo, sweatshirt, hat, jacket or anything else from our Signworks Sportswear catalog, trust the design team and embroidery experts from right here in Western New York!
We can embroider almost any product, including but not limited to: Shirts, Polos, Hats, Jackets, Bags, Fleece and Loungewear
The Tools
Having the latest technology in our shop enables us to remain on the cutting edge of embroidery.
The Brands
From our catalog and our showroom, we have the best brands in the industry, such as Adidas, Nike, Carhartt, Ogio, IZOD, and many more!
The Knowledge
In business for over 10 years, we have performed everything from a basic project to the highly complex, and minimum orders to several hundred.
Get started with a (no obligations) quote!
Let's break the ice with a simple conversation with no strings attached, just to determine your needs, timeline and budget. The team at Signworks Sportswear will lend their decades of experience and knowledge of the latest trends to ensure you have the best options available to you at a price you can afford!
GET NOTICED!