Solutions for Motorsports Marketing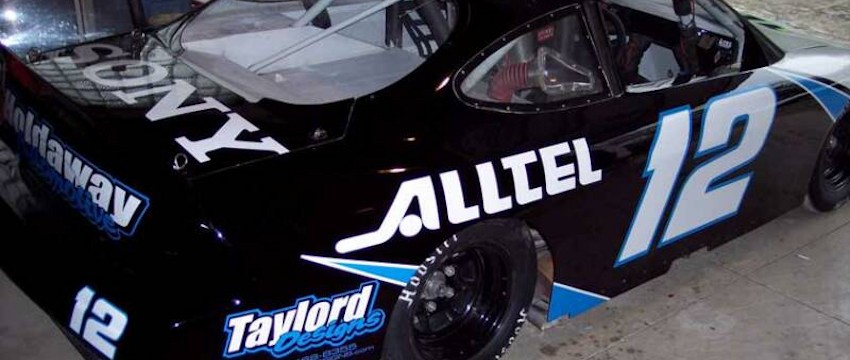 ... because you know that just being fast isn't good enough - or easy.
There are very few of those whom race locally or regionally with the intent of generating a profit, but absolutely no one who does this has the intent of spending everything. Hence, the inclusion of sponsorships into motorsports. Representing those sponsorhip contributions with a great looking racecar is one of many keys to sponsorship retention and future additions. In addition to that - you've spent countless hours building, tweaking, modifying, upgrading (and unfortunately, rebuilding) your car, so why not drive something that looks as bad fast as it is?
The design team at Signworks Sportswear, led by owner Matt Alix, and experienced asphalt modified racer in the Northeast, has a deep understanding if what is needed to keep you on the track financially, and what makes your car look awesome!
Below are just a few of the great products which we offer and a break down of the benefits of each. If you would like to receive a quote for any of the below, be sure to visit the Contact Us page, or call us at (716) 636-7446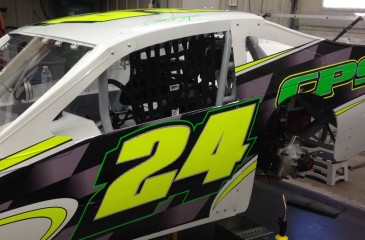 Racecar Vinyl Wraps and Graphics
Much different than a conventional vehicle wrap, racecar graphics are rather unique in their approach for design and installation. There are also different approaches to the use of vinyl wraps versus vinyl graphics, pending the design. Due to our literal on-track experience combined with the experience of wrapping hundreds of vehicles per year, we can provide the right solution for you and your team.

Jump to Racecar Wraps and Graphics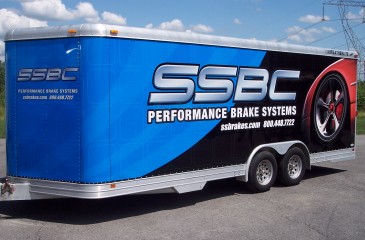 Truck & Trailer Wraps and Graphics
Since it is unfortunately illegal to drive a racecar to the track, you are towing all the way there and back. What better way to market your team (eh hem: SPONSORS) then with a combination of vehicle graphics or a full vinyl wrap? While not every team pulls an enclosed trailer, don't miss the marketing opportunity of showing off your team and sponsors with a professionally done vehicle graphics package from Signworks Sportswear!

Jump to Truck and Trailer Graphics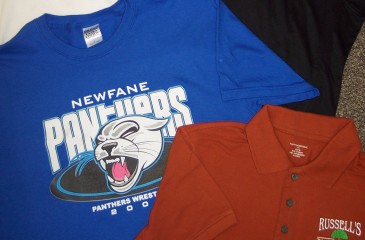 Team Apparel
Depending on your level of participation in the sport, many of our customers find that not only do they see added benefit from the race team crew in matching shirts in perspective of sponsor satisfaction. In addition to that, some of our clients would love to set up a merchandise product line for sales at track and online. We can most certainly help get your line of shirts, hoodies, hats, and more ready to go!

Jump to Screen Printing
Other Customers Have Added These Great Services:
Get started with a (no obligations) quote!
Let's break the ice with a simple conversation with no strings attached, just to determine your needs, timeline and budget. The team at Signworks Sportswear will lend their decades of experience and knowledge of the latest trends to ensure you have the best options available to you at a price you can afford!
GET NOTICED!