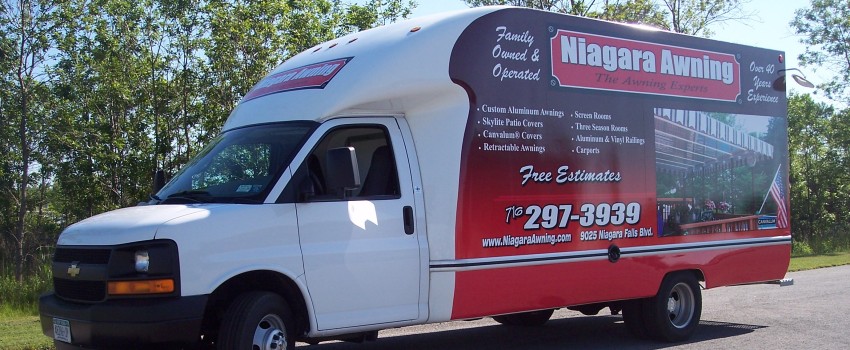 8 Great Reasons To Wrap Your Vehicle
Some of our customers are skeptical on the features and benefits of investing in a professionally designed and installed custom vehicle vinyl wrap. Hopefully this blog answers some of those concerns, and you make the decision to bring your car, truck, trailer, boat, hauler or equipment into our Lockport location of Signworks Sportswear for the professionalism and care you deserve.
1) Exposure: Your vehicle may be seen daily by anywhere between 50,000 and 150,000 people per month, or more! Not many forms of advertising can provide that type of exposure month after month for as long as the vehicle is on the road.
2) Return on Investment: The cost to wrap the vehicle in comparison to the exposure becomes miniscule over time, costing pennies per day versus very expensive one-off media advertising.
3) One and Done Investment: With no repeat expenses needed, a properly installed vehicle wrap does all the work while you do your work for as long as you are on the road.
4) Always Working 24/7: Vehicle wraps work for you, all day, every day, and never need a day off, and will never ask for a raise!
5) Stand Out: Don't let your competition steal your customers… be a market leader with a quality vehicle wrap.
6) Vehicle Protection: Contrary to popular belief, a vehicle wrap actually protects the vehicle paint from weather damage.
7) Removable and Replaceable: Should you change your mind, sell the vehicle, or want a different look, our wraps can be removed without damaging the vehicle.
8) Look Professional: It is one thing to be in business, but your vehicle wrap promotes your brand, and identifies you as a market leader in your industry.
Don't delay – now is a great time to Get Noticed with a vehicle vinyl wrap from Signworks Sportswear. Give us a call at (716) 636-7446 or visit our Vehicle Wraps and Graphics page for more information.
---